On Monday 5 June we release our new brand campaign.
This campaign has been a while in the making as we wanted to understand who we are as an organisation. We started by selecting the right partner to help us with this journey. We chose Showpony as their strategic approach aligned to our business approach.
In 2022 we ran a series of workshops, including office staff from every department, Lifestyle Attendants, Customers, Members and our Board. We wanted to understand the perspective of all stakeholders of who we are. The outcome of these consultative workshops was our Brand Promise.
Brand promise
We are in the business of
Individualised disability services
Why we exist:
Everyone has the right to decide how they live their life
How we do it:
Led by customers, for customers
Benefit to our customers:
Freedom of choice
What we believe in: 
Member-governed
The desire for people to be in charge of their own life dates back to when our founding members took control of their own support services. Being member-governed and customer-led is at the heart of our association. This lived experience ensures we're not making decisions without members and customers voices being heard.
Customer-centred
Personalised support forms the foundation of everything we do. By listening carefully to what our members and customers want, we build their support services around their individual lifestyle and needs. This individualised approach ensures they can decide how they live their life.
Community
Community engagement plays a vital role in the lives of our members and customers. They have the right to decide how and when they participate within their community. By supporting existing opportunities for community engagement, as well as devising our own events and programs, we ensure their freedom of choice.
Trust
Supporting people is an invitation into their lives. We treat every customer relationship with care and professionalism, performing our duties in a trustworthy and transparent way. Delivering on all aspects of our brand promise is how we create lasting confidence and certainty among our members and customers.
Tagline
Once we had agreed on what our brand meant we needed to create a tagline that was unique to us. After another collaborative approach we all agreed on…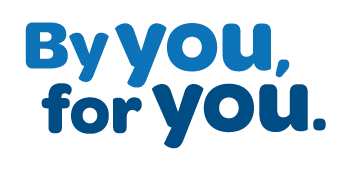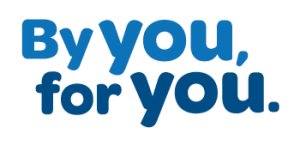 …because being member-governed is at the heart of Enhanced Lifestyles. This lived experience ensures we're not making decisions without members and customers voices being heard.
By you, for you.® was registered by the Trade Marks Office, IP Australia  from 15 November 2022.
Advertising campaign
We may have already mentioned that we're customer-centred a few times so you can probably guess that we wanted to involve our customers in our campaign process.
But much more than that, we wanted to make sure that our customers would approve the ad concepts to make sure they believed the ads were a reflection of us.
We invited customers to participate in focus groups. We were thrilled with the turnout. The energy in the room was electric. Customers took the opportunity to make new acquaintances and had a great time talking and laughing with each other.
The concepts that Showpony presented were a hit with all our focus groups and they approved all scripts but two. With their constructive feedback we changed these before production.
With so much enthusiasm from our customers in the focus groups, it felt only natural to ask some of them to star in our ads. They jumped at the opportunity! Before filming began, we heard the most wonderful tales of our Lifestyle Attendants rehearsing lines with the customers with one even practicing at a Lifestyle Lunch.
Filming took place over two days and it was so much fun! From the cinema to a cafe, to a home in the southern suburbs, the Showpony crew made the customers feel comfortable as we adjusted their lines during filming to ensure they were completely confident. In return, the customers made this one of the best filming experiences the crew and marketing team had ever experienced.
Before you enjoy the ads, we want to say a massive thank you to all the customers who took part in the workshops and focus groups but a very special thank you to Trudy, Louise, Kathryn, Robert, Angie and Toula for agreeing to star in the ads.
We hope you enjoy our new ads as much as we did producing them!