Want to apply for NDIS? We unpack the process and provide some helpful tips to make your NDIS journey much easier!
At Enhanced Lifestyles we deal with the NDIS a lot, so we're putting our expertise to good use. If you're hoping to access the NDIS, here's a detailed breakdown of NDIS eligibility criteria and the application process. We're also going to provide some tips for getting started with your plan and funding once you have been approved!
Eligibility for the NDIS

First of all, you need to check if you are eligible for the NDIS. There are some criteria that you must meet, which we will talk about now.
Age
The NDIS is only available to people aged between 9-65 years.
If your child is younger than 9, you can still access support. The NDIS have an early childhood approach that essentially involves discussing your circumstance with an NDIS early childhood partner. This can provide insight into whether the NDIS is right for the child. You can read more about the NDIS early childhood approach here.
On the other hand, if you are over 65 years old, you may be eligible to access support through My Aged Care.
Residency
Only Australian citizens, permanent residents, and Protected Special Category Visa holders can access the NDIS. It goes without saying that all NDIS participants must live in Australia.
Disability type
In order to access the NDIS, your disability must be caused by one or more permanent impairment(s). An 'impairment' refers to a loss or significant change in any of your body's functions, structure, or your ability to think or learn.
When you're applying for the NDIS, you need to submit evidence that your disability is caused by a physical, psychosocial, intellectual, cognitive, sensory, or neurological impairment. You also need to prove that you will have this impairment for your whole life. If your impairment is temporary, still being treated, or if there are treatment options that you haven't yet exhausted, you might not be eligible for the NDIS.
The cause of your impairment doesn't impact your eligibility; it can be something you've had since birth, developed over time, or acquired from an injury or accident.
The NDIS have provided a list of conditions that can result in a permanent impairment, and therefore are likely to be eligible for NDIS support.
It's important to note that the NDIS won't fund your treatment, rather, they fund supports that help you manage the impact of your impairment in your everyday life.
Needs
The NDIS is well-suited to people whose impairment means that:
They need supports to successfully participate in daily life.
They may require supports now to reduce their impairment's impact on their life in the future.
Their family needs support to develop skills that they can use to help you.
Meeting one or all of these criteria is a huge advantage when applying for the NDIS.
Applying for the NDIS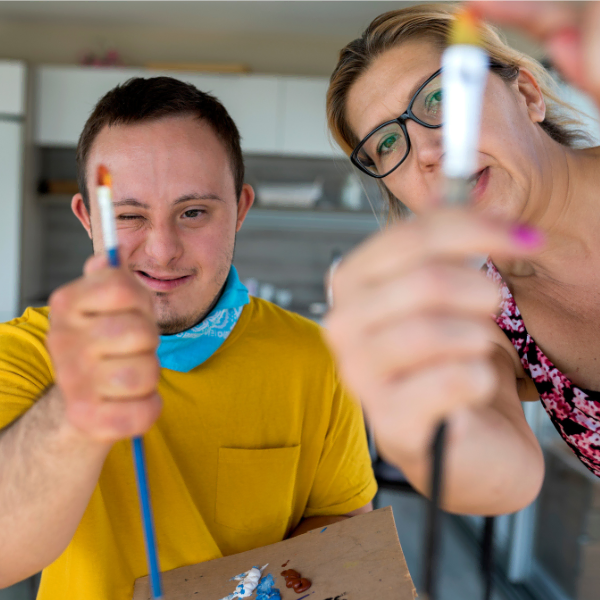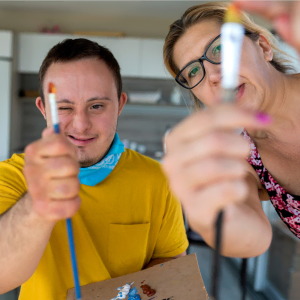 If you believe that you are eligible, it's time to apply! There are a few ways you can submit your application.
Speak with your Local Area Coordinator or NDIS office about applying and they will help you. Find all locations here.
Call the NDIS on 1800 800 110 to apply over the phone with support.
Complete an NDIS application form, also called an 'Access Request Form', which can be found here. You can also call the number above to request a hard copy be mailed to you.
You need to submit evidence of your age, residential status, and disability with your application. If you don't provide this, the NDIS cannot verify that you meet all eligibility criteria.
Note that section two of the Access Request Form needs to be completed by a health professional who has treated you. If applicable, you can also include reports or assessments that have been written by health professionals about your circumstances. If you run into issues with your form, you can always seek help from your Local Area Coordinator or an NDIS office.
Once you and your health professional have completed the form, and you have compiled your evidence, you can send your form back via email or mail. Follow the instructions on this page.
It's possible that the NDIS will request more information from you to help them assess your application. If this happens, your treating health professional will need to complete a Supporting Evidence Form, and you'll need to send this to the NDIS.
If your NDIS application is approved
Once you have been deemed eligible for the NDIS, you are officially an NDIS participant!
Eligibility is not permanent, though – your support needs and individual circumstances may change in such a way that you are no longer eligible. For example, if you turn 66, or move to another country, you will not be eligible for the NDIS anymore. Likewise, if you received early intervention supports and these improved your functional capacity as intended, the NDIS may decide you no longer need funding.
Your eligibility is typically assessed at plan reviews, which occur at the end of each plan period. You can learn more about plan reviews and how to prepare for them by reading our article here.
Once deemed eligible, you will receive a letter from the NDIS. Within three weeks of this, they will also contact you to arrange a time to start developing your plan.
At this meeting, you can tell the NDIS representative about your current lifestyle and your future plans. You can set short and long-term goals, such as getting out into the community more, joining a club, or gaining employment. Your NDIS plan will outline support, services, and even equipment that can help you achieve your goals; if they agree, the NDIS will then allocate funding to pay for these expenses.
If your NDIS application is rejected
If the NDIS contact you to say that you are not eligible, you have two options.
You can accept their decision and access other supports instead, or
You can request an internal review, though this has to be within three months of the rejection. If the internal review also decides that you are not eligible, you can request an external review with the Administrative Appeals Tribunal. If the external review also finds you ineligible for the NDIS, you can submit another application using the same process as your previous application.
Starting to use your NDIS plan and funding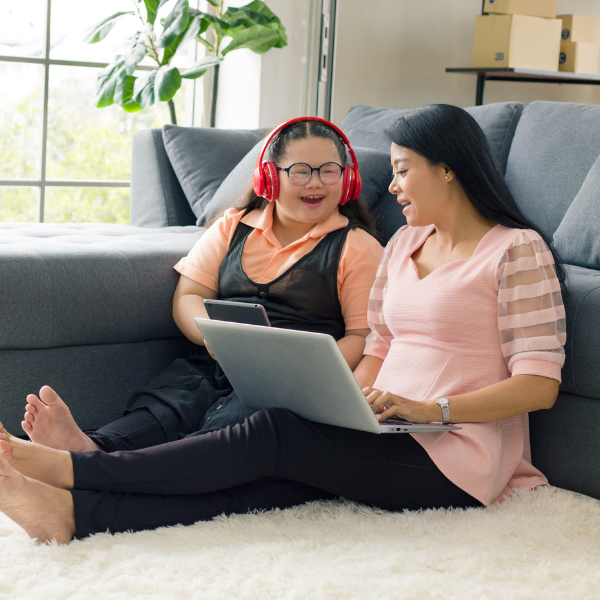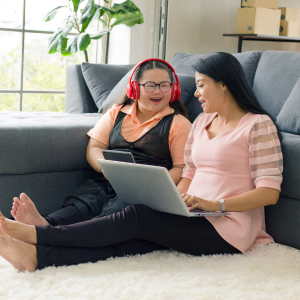 However, once you've received your plan, you can start to research providers that you might like to use! It's a good idea to check a provider's website to make sure they can provide the right support for your circumstances and their values align with yours. If their staff have expertise in your particular disability, or if they offer support workers who are your preferred gender or background, they might be worth considering. Some providers will offer a meet and greet before you sign up with them, so you can make sure they are a good fit for you.
Many people who receive an NDIS plan are already receiving support from a service provider before they become an NDIS participant. You may be able to continue with your service provider/s using your funding, it's best to check with them to see if they are a registered provider or eligible as a mainstream support that can be funded by the NDIS. If they are not, you can still continue to use them, but you may have to pay with your own money.
If they are funded within your plan, you can use a Support Coordinator or a Psychosocial Recovery Coach to help you find and arrange service providers to deliver supports in line with your plan and your goals. You can also ask your Local Area Coordinator about finding suitable service providers.
As you can see, getting an NDIS plan can take a bit of work, and it can be a long process. However, as you can see, it's worth doing!