Anyone who's spent a summer in Adelaide knows it can be long, hot, and very dry. Fortunately, there are many simple things we can do to prepare ourselves for the warmer months. There are also tonnes of resources to help us navigate the summer-related challenges that are part and parcel of life in our beautiful state. Here's our round-up of the best tips, tricks, and resources that will make summer a breeze!
1. Protect yourself against the sun
Skin cancer is so prevalent amongst Aussies that is has the unfortunate title of our 'National Cancer'. According to the Cancer Council, there are five important and simple ways we can be SunSmart and protect ourselves against harmful UV rays.
Slip on some sun-protective clothing that covers as much skin as possible.
Slop on broad spectrum, water resistant SPF30 (or higher) sunscreen. Put it on 20 minutes before you go outdoors and every two hours afterwards. Sunscreen should never be used to extend the time you spend in the sun.
Slap on a hat. Choose broad brim or legionnaire style to protect your face, head, neck, and ears.
Seek shade.
Slide on some sunglasses. Check to make sure they meet Australian Standards.
UV rays are dangerous because, unlike the sun's light and heat, we cannot see or feel it. Essentially, it can damage our skin without us realising. Before heading out (all year round), it's worth checking the day's UV index via the Bureau of Meteorology's website or the SunSmart Global UV app.
When it comes to being SunSmart, there's always room for improvement! Check out these useful resources from the Cancer Council.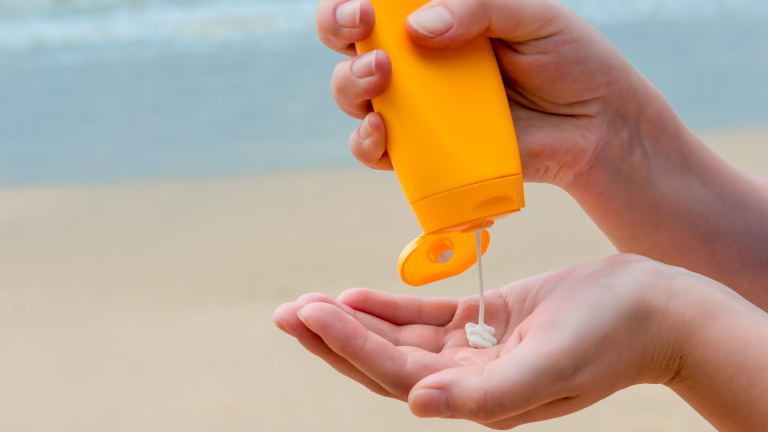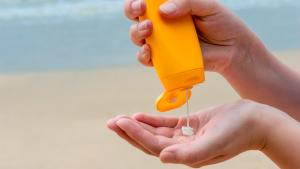 2. Hydration
We all know that staying hydrated is critical for our overall health. Of course, it's especially important in the summer months, where heat can dehydrate us fast.
First, it's good to know how much water you might need. According to the Australian Government's Health Direct website…
Males need about 10 cups (2.6 litres or 2600mL) of fluids every day.
Females need about 8 cups (2.1 litres or 2100mL) of fluids a day. Add another cup per day if you're pregnant or breastfeeding.
Children need about 4 to 5 cups of fluids a day.
Teenagers need 6 to 8 cups of fluids a day.
It's worth checking with your GP to see if you have any conditions or medications that might affect your water intake requirements. While some people need more, others will need to drink less to allow their organs enough time to expel water from their bodies.
Fun fact: you can check your hydration levels by looking at your pee!
Here are some tips for staying hydrated.
Carry a bottle of water with you. Some people find it useful to carry a larger bottle that carries 2 litres, ensuring their daily intake is right there, ready to drink.
Keep cold water in the fridge for hot days.
Mix it up with plain or flavoured sparkling water. It's just as hydrating as normal water.
Some people find it difficult to consume plain water. Try flavouring it with fruits (lemon, orange, lime, or strawberries work really well) or even mint. Herbal teas are also a good option. Cordials (just be mindful of their ingredients) can also make water more palatable in moderation.
Have water with every meal instead of sugary drinks.
Drink water before you feel thirsty.
For more information about hydration, visit the Health Direct website.
3. Prepare for heatwaves
In Australia, illnesses from heatwaves and hot weather are responsible for more deaths than any natural disaster. It can affect anyone, regardless of age or health status, so it's important to be prepared.
Before a heatwave
Here are some things you can do to stay safe before a heatwave.
Stay up-to-date with heatwave warnings from the Bureau of Meteorology. Have a plan for what you will do.
Check with your GP about how a heatwave will affect you based on your condition/s, medications, and any other factors. Plan accordingly.
Prepare safe places for your pets and livestock.
Reduce the need to leave your home. Stock up on food, water, and medicines, and store everything at safe temperatures.
Identify your support network. Family, friends, neighbours, and carers can all help you access things you need. Likewise, offer support to others if you can.
During a heatwave
And here are some things you should do during a heatwave.
Stay indoors and out of the heat, and keep blinds drawn. If you go outside, take water and be sure to slip, slop, slap, seek, and slide.
Make use of fans and air conditioners. If yours aren't sufficient, go somewhere like a library, community centre, or shopping mall to stay cool.
Cool down with cold showers and damp cloths.
Stay well-hydrated with water and electrolyte supplements. Avoid dehydrating drinks like tea, coffee, alcohol, and sugary drinks.
Eat small meals more often instead of big meals. Meals should include water-rich foods like raw or cold fruit and vegetables.
The Red Cross has tips, resources, and a preparedness quiz here on their website.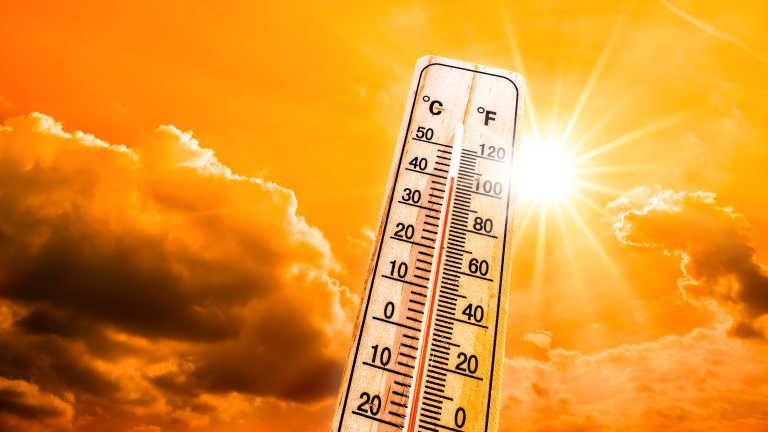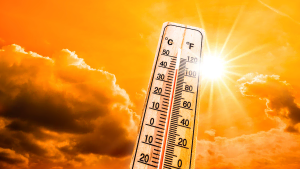 4. Power through power outages
Sometimes, power outages are unexpected. Causes vary, of course, but extreme heat can be one of them. The implications of a power outage in a heatwave? No power to air conditioners, fans, devices, fridges, or freezers. Not ideal!
Before a power outage
There are a few things you can do in advance to ensure you and your family can safely ride out a power outage – expected or otherwise.
Have a plan for what you will do. If you or someone in your home has a medical condition and relies on a continuous supply of electricity, visit this page to learn more about life support through SA Power Networks. Make sure you work with our Customer Relations Officers to review your current plans, and if anything changes, let us know as soon as possible.
Sign up for SA Power Networks updates to stay aware of any outages and estimated restoration times. You can also follow them on social media if that's your preferred channel.
Know the phone numbers and addresses of your local hospital, emergency services, doctor, family members, and friends. Keep this information somewhere safe that doesn't require electricity to access.
Have a phone available that doesn't rely on mains power. Keep it charged up.
Consider keeping spare batteries and portable power banks to keep devices working.
Make sure any electronic medical equipment has a battery back-up or a generator. Keep in mind that personal/medical alert systems can be affected by power outages.
Keep a torch with charged batteries handy.
Consider how you will ensure the safety of your pets (especially fish in powered tanks).
During a power outage
Once an outage hits, you should…
Ensure people and pets stay in the cooler areas in your home. Closely monitor yourself and loved ones for signs of heatstroke.
Keep fridges and freezers closed to keep food cold.
Avoid using lifts.
Take care when driving as streetlights and traffic lights may not be working.
Use cold water to cool down. Showers or damp cloths work a treat!
Listen to your local ABC radio station to keep up with weather-related updates.
Visit the SA Power Networks website for more information on power outages and steps you can take to stay safe.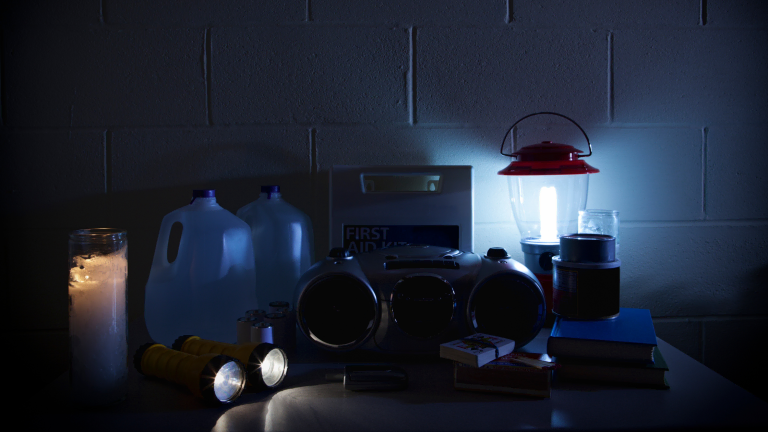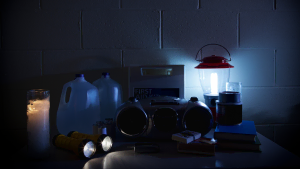 5. Get bushfire ready
Bushfires are a grim reality of living in our beautiful country. In recent years, we've seen bushfires affect well-populated suburban areas, proving that it pays to be prepared. This free tool from the Country Fire Service will help you create a plan for what to do in the event of a bushfire.
Using this tool, you can decide on the signs that will help you decide to leave early, the items you will take, the plan for pets and livestock, and where you will go. It also outlines measures you'll need to take if you choose to stay and defend your home.
It won't take long to complete, and in exchange, you'll get peace of mind as we head deeper into the fire danger season.
6. Fight the mozzie bite
It's not an Australian summer without an abundance of mosquitoes. While these tiny insects can be annoying (try sleeping when one insists on buzzing around your ear), they can also spread serious diseases through their bites.
The Ross River virus, Barmah Forest virus, and Japanese Encephalitis virus have all been found in South Australian mosquitoes. Of course, the best way to avoid contracting these diseases is to fight the bite. Here's how.
Cover up with loose fitting, long, and light-coloured clothing. Mozzies can bite through tight clothing!
Repel bites with properly-applied mosquito repellent.
Stop mosquitoes from coming indoors with fine mesh over doors, windows, vents, and chimneys. Protect yourself in bed with mosquito nets or insect screens, and use insect sprays to render surfaces inhospitable.
Eliminate mosquito breeding by covering or removing sources of still water – both fresh and salty.
More detailed instructions on the above steps can be found here on SA Health's website.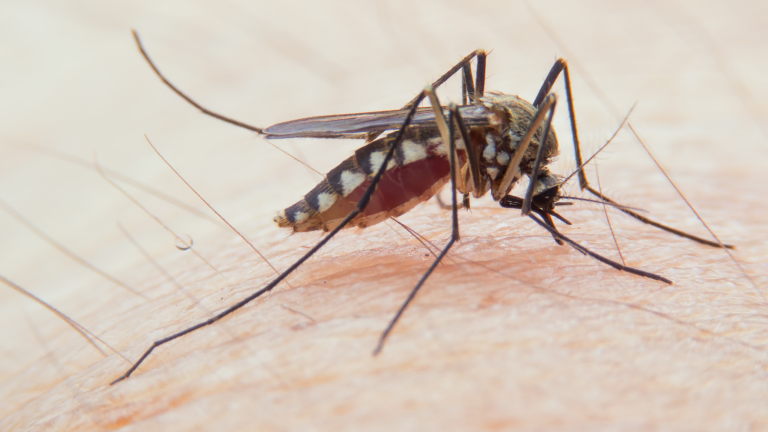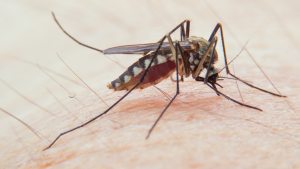 7. Venomous critters
The peak of summer often sends spiders and snakes out of hiding in search of cooler conditions. Sometimes, they'll end up in our homes and backyards, giving us quite a fright!
While it's true that most critters are more afraid of humans than we are of them, it still pays to be informed and ready to act in the event of a bite.
First, let's tackle spiders (not literally – we don't recommend doing this). Adelaide is home to many species of spider, some of which are venomous. If you encounter a spider and you're unsure as to its species, you can use a spider identification chart like the one here to help narrow it down.
With our rich and plentiful natural environments, Adelaide is also home to many species of snake. If you come across a snake, do not approach it. Once you are safe, you can use guides – like these by Snake Catchers Adelaide – to get an idea of what you are dealing with. You can read more about the most commonly found venomous snakes in Adelaide here.
Both snakes and spiders can be hard to positively identify. To be safe, you should never try to approach, handle, or capture any snake or spider (or any wild creature, for that matter).
Reduce your risk of encountering a snake or spider in your home or backyard with the following measures.
Clean up rubbish.
Avoid keeping junk piles.
Keep gardens well-maintained and tidy.
Check shoes and clothes for unwanted occupants before putting them on.
Never put your hand or any other body part somewhere you can't see it.
If you or someone else is bitten, it's better to be safe than sorry. Seek medical attention or call the Poisons Information Centre on 13 11 26. If the person who is bitten is in distress, has severe symptoms, or is experiencing anaphylaxis, call 000.
8. Pet safety
Our furry and feathered friends are just as affected by the heat as we are. While they rely on us to keep them safe all the time, this is especially true in extreme weather.
Here are some things you can do to help them through the summer.
Provide plenty of drinking water in a shaded area. If safe to do so, keep the water cool with large pieces of ice.
Don't leave your animal alone in a car for any length of time.
Keep your pets inside if possible, or in the shade.
Do not tether animals. They need to be able to move to a safer place if they get too hot.
Wet your pet with a spray bottle or a gentle hose setting (if they're big enough) to keep their skin and coats cool. If they're outside, consider wetting the ground they're on.
You can find more tips for keeping different types of pets safe and healthy in the heat here on the Department for Environment and Water's website or here on RSPCA Queensland's website.
9. Overseas travel
Summer coincides with the festive season, and many Aussies head off overseas to relax and unwind after a busy year. Before you jet off to an exotic locale, remember that other countries have different health risks.
It goes without saying that being struck down by disease is a sure-fire way to ruin any holiday. With that in mind, here are some tips for mitigating your risk.
Check that your routine vaccinations are up-to-date.
Get advice on managing illnesses while you're overseas, including where to go for further treatment and which medications to pack.
Look into appropriate travel insurance.
Read up on zoonotic diseases (diseases passed from animals/their environments to humans, like rabies) and the avenues of transmission.
Understand if ticks and tick-borne diseases are a concern where you are going. Vaccinations may be available.
Learn about the health risks of contact with fresh water in your destination country. Even skin contact can result in transmission of infections.
You can find more information about the health risks associated with travelling overseas here.
10. Travelling with Enhanced Lifestyles
If you are planning a trip of any kind (day trips two hours or more away from your home, overnight trips, or several days away), you can ask to be accompanied by your Lifestyle Attendant.
Before travel arrangements can be made, we have a responsibility to protect the safety of everyone involved. We also need to make sure that your Lifestyle Attendant can still provide the right supports for you in this new setting. This is achieved through a risk assessment. Risk assessments can take several weeks to complete, so please let us know as soon as you are planning a trip.
Giving us advanced notice also helps us make alternative arrangements if needed, making sure your trip is as stress-free and enjoyable as possible.
If you are planning to travel soon (or at any time of year) and would like your Lifestyle Attendant to come with you, please contact your Customer Relations Officer. Alternatively, call us on 8340 2000 or email us at hello@el.org.au.