On 10th July 2021, we hosted our Lifestyle Attendant of the Year Awards at Palace Nova Cinemas, Prospect.
The awards day celebrates the achievements of Lifestyle Attendants and recognises the important support they provide to Customers of the service, which enables them to reach their goals and maintain an independent lifestyle.
There were over eighty attendees on the day made up of staff, family and friends, a record-breaking number for this event. This year we received 53 different nominations for Lifestyle Attendants, the largest in the organisation's history.
Lifestyle Attendants are nominated by Customers, fellow Lifestyle Attendants as well as operations staff.
Several awards are based on the Enhanced Lifestyles core values:
Teamwork
Commitment
Quality
Communication
Customer
Two overarching awards pay tribute to significant personnel for their contributions to Enhanced Lifestyles:
Phillip Beddall Memorial Award – male Lifestyle Attendant of the year
Joanne Howard Memorial Award – female Lifestyle Attendant of the year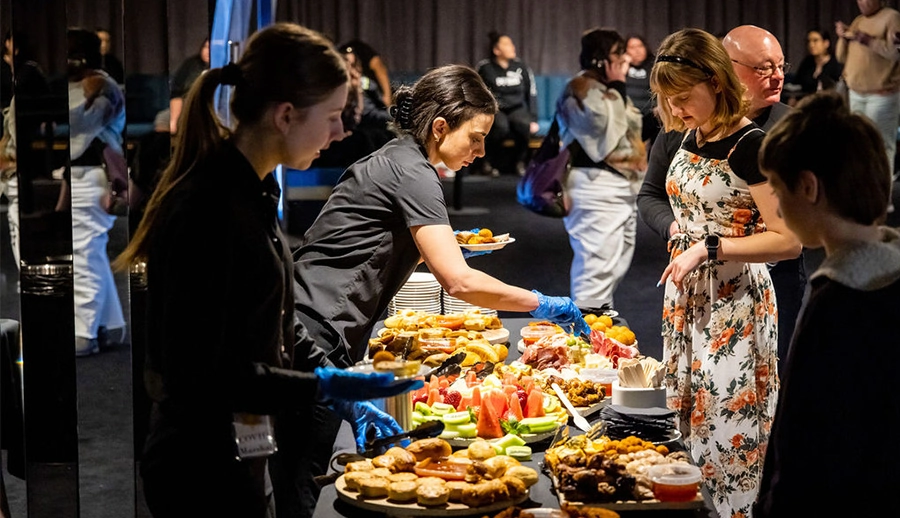 The day commenced with a movie for the family to enjoy, Space Jam: A New Legacy, the sequel to the iconic original.
Following this was our catered function where everyone the different food options on offer. This also provided a great opportunity for Lifestyle Attendants to mingle with one another and for operations staff to put faces to names.
Given the current COVID-19 climate in South Australia, patrons were allowed to stand whilst drinking and move around freely. Food was served in a safe manner by staff to ensure everyone was comfortable whilst eating.
After our function, the in-cinema awards ceremony began. Each Lifestyle Attendant that was nominated for an award received a certificate and gift to recognise their achievement.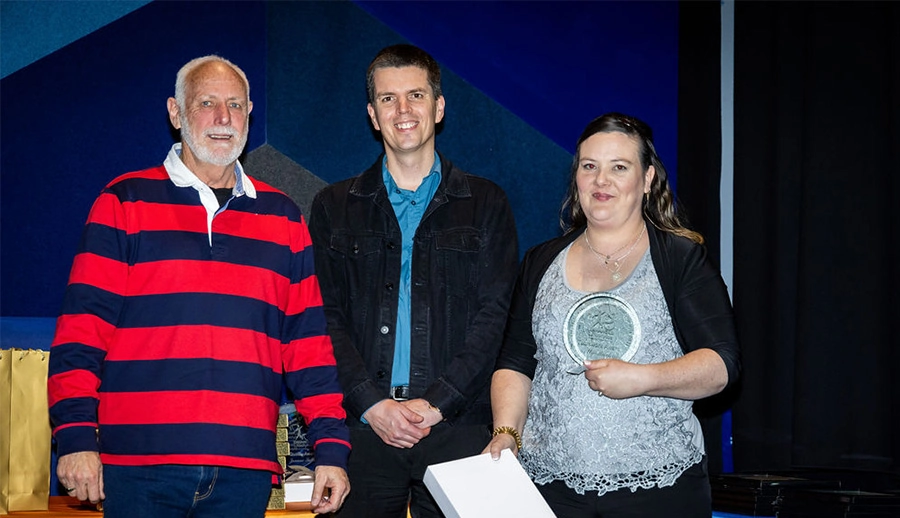 Our first award of the day was our Teamwork Award. The winner of this award was Kelly Machin (pictured above), she was nominated for the excellent support she provides to Customers.
Kelly fills shifts when called upon and understands the importance of being a team player. When working with other Lifestyle Attendants, she is always happy to upskill and assist them.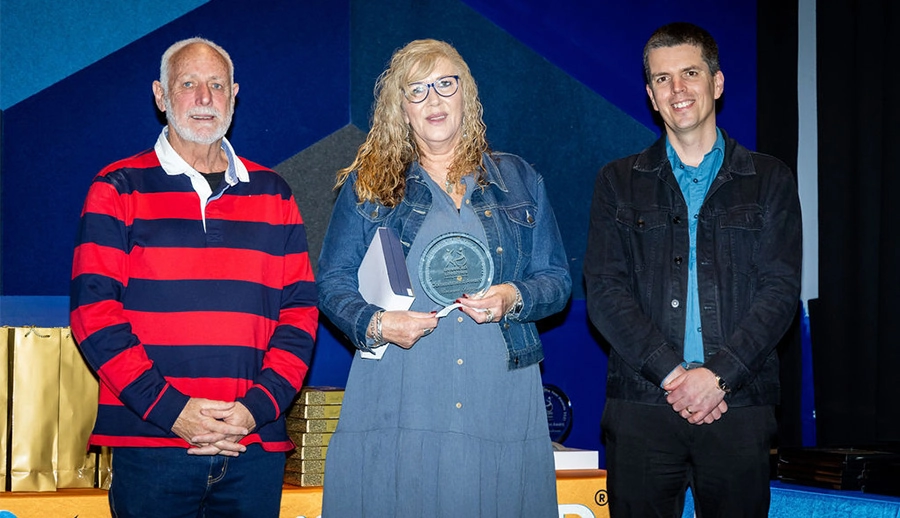 Our next award was for commitment. The winner of this award was Bronni Siggs (pictured above). Bronni has shown unwavering commitment to Enhanced Lifestyles over the years as an operations employee and Lifestyle Attendant.
Her passion is helping Customers of the service by reaching their goals and enriching their lives. She embodies the word commitment.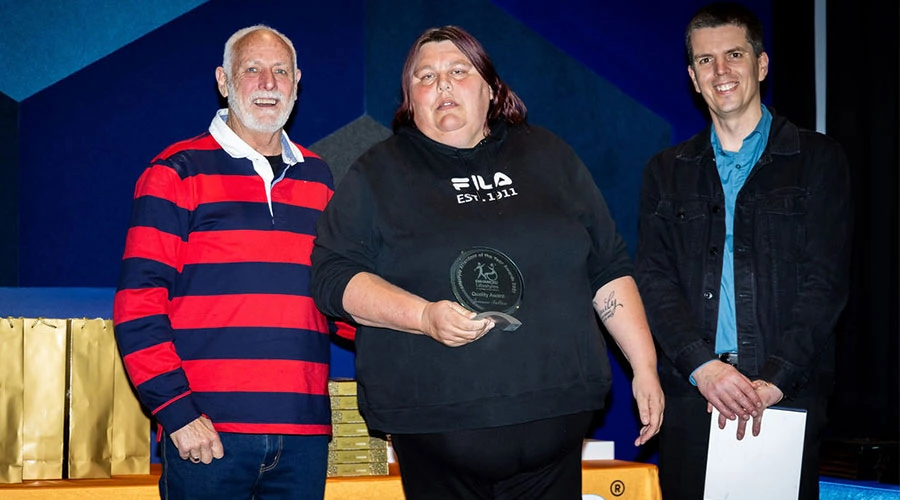 The Quality award was next up, which was won by Joanne Sutton (pictured above). Joanne has a thorough understanding of Customers' needs on a day to day basis and provides consistent high-quality services.
Joanne goes above and beyond for her Customers by assisting with skill development and has been described as forever reliable.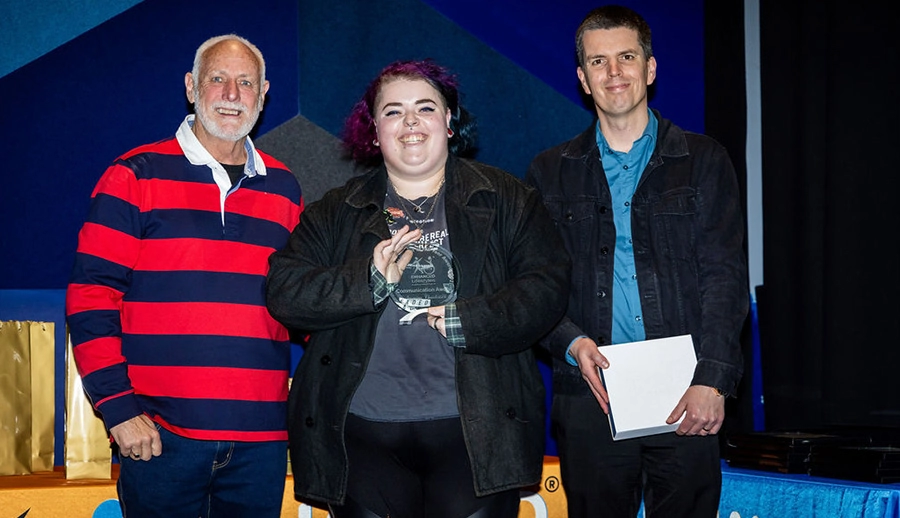 Our communication award followed, the winner of this award was Jasmine Christensen (pictured above). Jasmine always makes herself available to be a listening ear for Customers, taking the time to effectively communicate with them, ensuring a smile is brought to their face.
Jasmine is respectful of confidentiality whilst on shift which has helped her form an important bond of trust with Customers.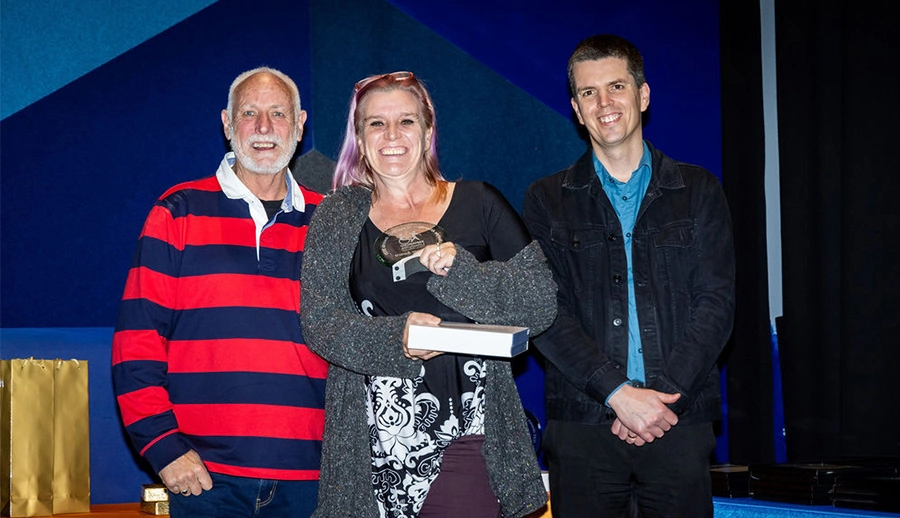 The last of our core value awards was the Customer award, this was won by Iona Greig (pictured above). Iona's dedication to enrich the lives of Customers is outstanding.
She instils reassurance with Customers by helping them break down barriers, particularly around community access to build their confidence, making the impossible possible.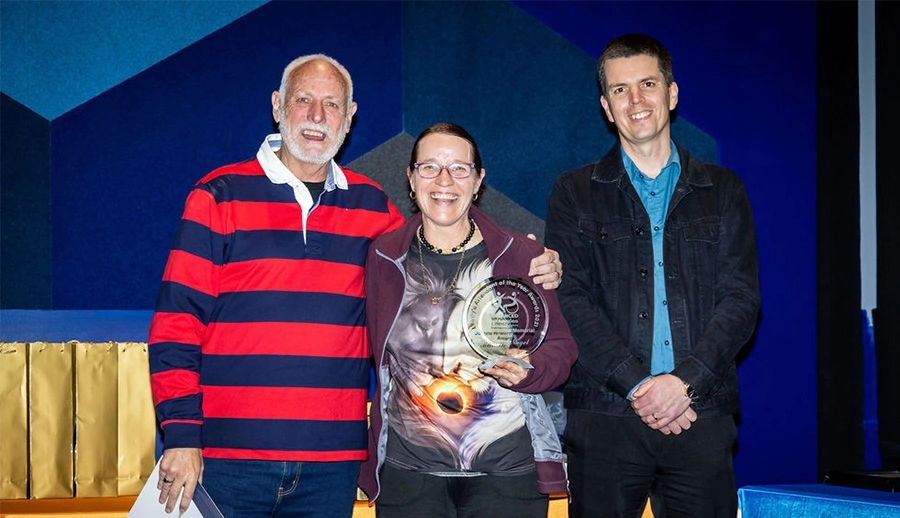 The first of our major awards for the day was the Joanne Howard Memorial Award – Female Lifestyle Attendant of the Year. This was won by Michelle Nagel.
Michelle was nominated for her outstanding level of commitment and person-centred approach. For over six years she has continually gone above and beyond for Customers, travelling great distances to provide support when called upon.
No request is too great for Michelle, always putting the needs and wellbeing of Customer first, staying true to the Enhanced Lifestyles Values.
Our last award for the day was the Phillip Beddall Memorial Award – Male Lifestyle Attendant of the Year. This was won by Musafiri Mugabo.
Musafiri, also known as Moses with Customers and staff, was nominated for supporting Customers' independence by maximising their choice and control, dedicated to defining services to each individual.
Moses is always on his feet without hesitation, displaying a strong work ethic to ensure Customers' needs are met. You'll always see him with a smile on his face, he truly encompasses the values of Enhanced Lifestyles.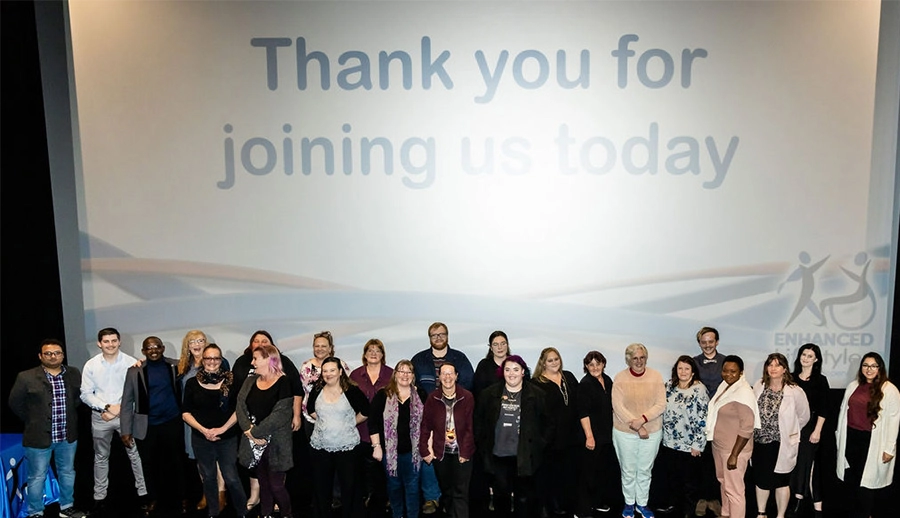 We would like to thank all those who supported the initiative this year. We had a fantastic turnout on the day and received tremendous feedback about the day. We look forward to hosting next year's award ceremony and hearing about the fantastic support Lifestyle Attendants provide to Customers of the service.
We also extend our thanks and gratitude to each and every Lifestyle Attendant at Enhanced Lifestyles. Their passion and commitment enables customers to maintain their independence, without them, we would not have a business to operate.